All NSTC therapists are registered with either the Ontario College of Social Workers and Social Service Workers (OCSWSSW) or the College of Registered Psychotherapists (CRPO). We participate in ongoing professional development, consultation and training.
Partners
Barbara Horne MASc, RP, RMFT
Barbara Horne has been practicing in the Niagara area since 1987 in both the public and private sectors.
She is:
a Registered Psychotherapist, RP (College of Registered Psychotherapists of Ontario # 003643),
a Registered Marriage & Family Therapist, RMFT (Canadian Association of Marriage & Family Therapy # 2017844),
a clinical fellow of the American (and Ontario) Association for Marriage & Family Therapy (AAMFT/OAMFT # 38085), and
a Certified Therapist and EMDRIA-Approved Consultant & Trainer in EMDR.
Barbara offers:
individual therapy,
EMDR Therapy, and
consultation & training to EMDR clinicians (both in-person and virtual).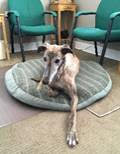 Barbara's greyhound, Chester, is a frequent visitor at the clinic, offering his calm presence and unconditional support.

Barbara is the founding director of the Niagara Stress & Trauma Clinic's EMDRIA-Approved Basic EMDR Therapy Training Programs which have been qualifying EMDR clinicians since 2007. She has personally taught over 100 EMDRIA-Approved Basic EMDR Therapy courses in Central & Eastern Canada. Joined by Philippe Gauvreau, PsyD as the French Language Director, NSTC's program delivers trainings and CE-Credit workshops in English & French, supported by a team of 9 facilitators across the country.

Barbara is also an experienced speaker, having presented on EMDR Therapy at provincial, national and international conferences.
Vera Krasovec MSW, RSW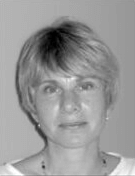 Vera Krasovec, MSW, RSW, has over 30 years of experience working in private practice and community agencies/organizations. During this time, she has devoted her training and practice to specializing in the following areas:
the traumatic impact of sexual, psychological and physical violence,
dissociative disorders and adaptation,
eating disorders and body image concerns,
transitioning concerns for the transgendered/gender diverse person and their family,
managing anxiety&/depression in adults and children, and
grief and loss – transitions in life and the impact of separation/divorce on children.
Experienced in working with adults, adolescents and children, she employs a wide range of treatment approaches (i.e. EMDR, sensorimotor, cognitive-behavioural, narrative, mindfulness and expressive therapies).
In addition, Vera offers clinical supervision, as well as consultation and support to psychotherapists, social workers, counsellors, front line workers and various not-for-profit agencies in the Niagara Region. Her background in clinical supervision/consultation is extensive and an active part of her practice.
On a personal note, Vera studied the practices of Shaolin Kung Fu, Tai Chi and Chi Kung. She has an interest in Eastern traditions/philosophies and how they can assist in the healing process.
Vera has a Master of Social Work from Wilfrid Laurier University and completed a graduate certificate program in advanced clinical supervision from Smith College/University. She is a member of the Ontario College of Social Workers and Social Service Workers, and the Ontario Association of Social Workers. Vera is also a General Member in good standing with the Canadian Association for Play Therapy and with EMDR Canada.
Associate
Stella Bird BFA MACP RP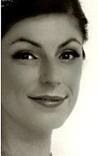 Stella Bird is a registered psychotherapist offering services for adults, youth and children in Niagara.
Stella has a background in visual art having earned a Bachelor Degree in Fine Art at The Ontario College of Art and Design while working simultaneously in human development/resources positions, early childhood education and caregiving. After a decade in Toronto, Stella relocated to Vancouver where she completed her Master of Arts in Counselling Psychology at The Adler School of Professional Counselling. While continuing her graduate training, she worked in therapeutic day treatment classrooms, facilitated therapeutic groups for adults and children, facilitated psychoeducational groups for parents and foster-parents, managed the hiring and recruitment of early childhood educators and developed family-centred programming for community members of the Downtown Eastside of Vancouver. Her experiences have allowed her to combine her interests in early childhood development, social justice, psychology and art practices. After several years 'Out West', she returned to her hometown of St. Catharines where she established a community presence as a Psychotherapist, Early Childhood Educator, Child and Youth Worker and Public Educator for a variety of social services across Niagara before opening her own private practice.
"Every human being has the capacity for personal growth; to create meaning; strive toward balance; to fulfill their own potential. There is strength in our diversity, each individual brings their distinct experience, talents and culture to their healing journey.
I offer support and structure so that you can build on your creativity, wisdom, self-compassion and personal resilience. I strive to provide a therapeutic experience rooted in respect and equity. I am committed to supporting issues of social justice. Providing you with a respectful, confidential space to speak about your personal/family history, formative experiences, creative energy, beliefs, feelings and motivations. You will be encouraged to explore your life experiences, to trust yourself, connect with your innate resourcefulness, develop adaptive ways of approaching your challenges and to engage in satisfying and effective actions that facilitate and reinforce your personal growth and positive relationships."
Stella offers:
Person-Centred Therapy,

Creative Arts Therapy, Cognitive Behavioral Therapy,

Eye movement Desensitisation and Reprocessing Therapy (EMDR).
Please visit my website for more information https://sbirdtherapy.wixsite.com/professional
For more information on:
The College of Registered Psychotherapists of Ontario contact www.CRPO.ca